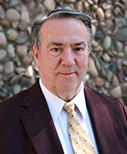 David Stone
Founder & CEO, Stoneybrook Publishing Inc.
With over 45 years of direct response marketing experience, David Stone has earned the title as one of the most distinguished direct response marketing experts in the country and is a sought-after speaker nationwide. He started publishing his very unique, highly personalized patient and client education publications in 1988
and has grown to be one of the nation's largest publishers of patient and client education material. He is recognized for having developed some of the most effective direct response marketing programs in the industry. These programs reduce advertising costs for the professional and at the same time increase results.
Over those 45 years, Dave has learned and perfected the secrets of direct response marketing and he has successfully applied them to his own business. Now, he shares his vast knowledge and expertise with others
so that they, too, can discover the formula for their own success. Since establishing his specialized full-service marketing firm he has represented and brought success to clients in various professions worldwide.